New Executive Conference Minister
Our conference gathering in June was meaningful and rich; and also a time of transition. We welcomed new members to our board, released others, and most notably said goodbye to Katherine Jameson Pitts with a deep gratitude and wonder at the uniqueness of her gifts that we have been greatly blessed to experience over the past decade.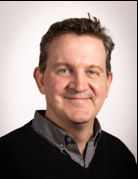 Meanwhile, the PNMC board and the dedicated search team has been steadily working toward hiring someone to serve in the now vacant role of Executive Conference Minister (ECM). We are excited to announce to all of you that Eric Massanari has accepted the call to serve as our next ECM, beginning November 1st!
That name may be familiar. Eric, along with his spouse, Yolanda Kauffman, served as Camp Host and Caretaker at Drift Creek Camp from 1994-1996, and Yolanda spent formative years at Portland Mennonite Church.
For the past nine years, Eric has been serving as Chaplain at Kidron Bethel Village in North Newton, KS and he has been a practicing Spiritual Director since 2006. Previously, he spent fourteen years as Lead Pastor at Shalom Mennonite Church in Newton, KS. Our search team and the PNMC board are convinced that his breadth of experience complements his gentle presence and deep conviction and these things will serve him well in the role of ECM. We ask that you join us in celebrating this news, and hold Eric and his family in prayer as they begin to make this transition.
Read Eric's recent article in Anabaptist World, titled "You are So Alive!"