Support MCC at the Idaho Sale!
Plans are underway for the 11th annual Ida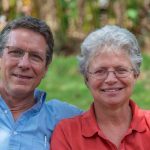 ho Mennonite World Relief Festival coming up April 21 & 22 at the College Church of the Nazarene in Nampa, Idaho. Last year the sale raised $60,000 to be donated to Mennonite Central Committee and we would love to exceed that amount this year! Learn more at  www.idahomrs.org
Guest speakers will be Ben & Beth Weisbrod, who have been serving in West Africa with MCC.  They will share updates on work in West Africa and in Rwanda. "My Coins Count" and a special auction item will be designated for the Rwanda Savings Circle to help others in Africa sustain a basic economic lifestyle. More stories from MCC are available here.